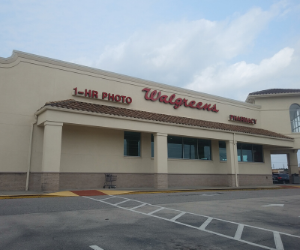 "Walgreen Company or simply Walgreens is an American company that operates as the second-largest pharmacy store chain in the United States behind CVS Health. It specializes in filling prescriptions, health and wellness products, health information, and photo services." (Walgreens.com)
Macaroni Kid Sebring wants to Thank Our Local South Sebring Walgreens for continuing to stay open so we can continue to take care of our families. We know that times are very uncertain and our health & well-being is more precious than ever.
We want to express an endless amount of gratitude for our South Sebring Walgreens; their pharmacists, warehouse employees, cashiers, truck drivers, and the entire South Sebring Walgreens team for continuing to do the amazing job they always do.
We want to Thank All of Those who make it possible for us to pick up our much needed OTC medications, prescriptions, paper products, health items and much more ~ You Are Everyday Heroes!
My Walgreens in South Sebring is where I pick up all my children's prescriptions, it's where I buy all of our cold & flu medications, where I buy my much needed cosmetic items, & even where I go to get my Redbox Movies. It is nice to still have just a little bit of that normalcy, as Walgreens continues to stay open.
I know that you are all dealing with your own worries and frustrations, and then you have to face the worry, frustration, and anger of the people you are serving. That is a lot to handle. I want you to know that I am truly grateful for your dedication and sacrifices.
"In ordinary life, we hardly realize that we receive a great deal more than we give, and that it is only with gratitude that life becomes rich." – Dietrich Bonhoeffer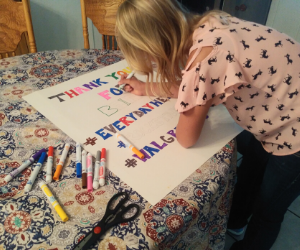 Go HERE to find Walgreens' response to COVID-19 & how they're handling the crisis.
Within this page, you can find their new updated hours, frequently asked questions about COVID-19, and suggestions to help keep you & your loved ones safe.
They also explain a few of the services that they are offering; Pharmacy Chat, Drive-Thru Shopping, FREE RX Delivery, Assistance with finding health care online, & New services just for seniors.
Click Here to Like Us On Facebook!
Click Here to Follow Us On Twitter!
Click Here to Follow Us On Instagram!
Find your closest Walgreens location by clicking HERE!
Macaroni Kid is a proud partner with Walgreens for this campaign to thank their team members for continuing to stay open so we can care for our families. The author has been compensated for their time.